How to resolve this issue
If you are not getting any push notifications when your loved one leaves or arrive at a location, then there are two ways to fix this: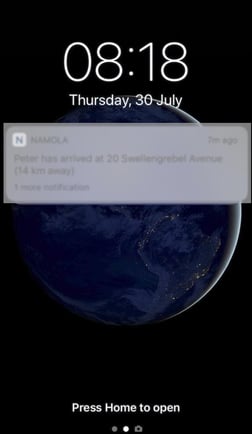 Try the following:
(1.) Disable push notifications for the Namola app in your phone's notification settings
- Settings

> Search and click on the Namola App from the list of apps you see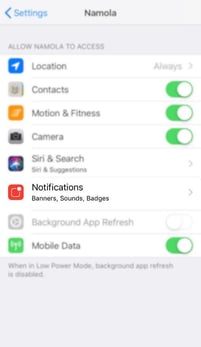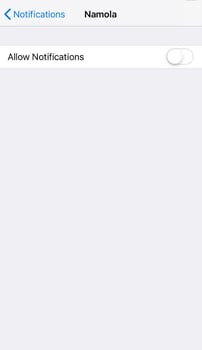 (2.) Hard close the app
- Double-tap your iPhone's "Home" button > swipe the Namola App up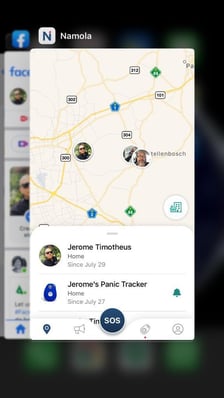 (3.) Re-open the app and Allow notifications
- When you reopen the app, your phone will prompt you to Enable notifications for chat, and to receive emergency alerts from loved ones.
Open Settings > Notifications > Allow Notifications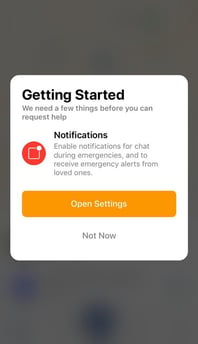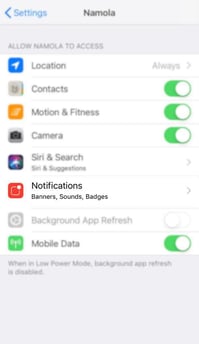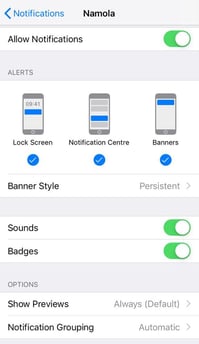 If not resolved after you have followed the above steps, then do the following:
(1.) Sign Out (NB! - Make sure you check your profile for the email address you used when you signed up)
- Click on Profile (bottom right corner) > Scroll to the bottom > Sign Out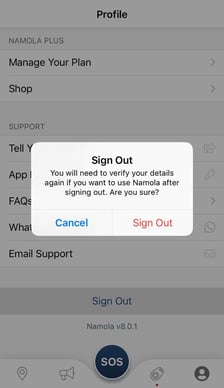 (2.) Sign up > Receive 4-digit one-time pin > Enter
(make sure you enter your mobile number and associated email address)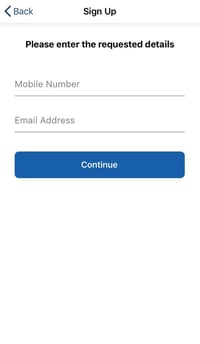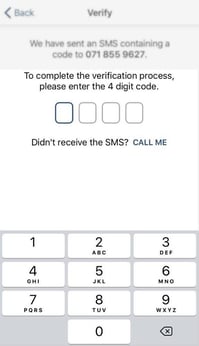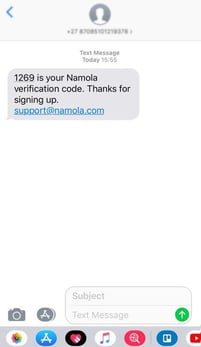 If prompted to allow notifications, see "(3.) Re-open the app and Allow notifications"
Didn't find what you were looking for? Email our support desk or send us a WhatsApp to 063 708 4989