There are three different ways that you can request assistance on the Namola App.
You can now report emergencies in 3 ways:
Tap and select
3-second hold
On behalf of another person
Tap and select
This is the best way to tell us that you need help in an emergency
Simply tap the SOS button and then select the relevant emergency type button to activate an alert.
You can also view the incident detail via the information icon in the chat screen
3-second hold
This is the quickest way to request assistance when you don't have time to select your emergency type. It is useful for life-threatening emergencies and when training your child how to use the app.
Simply hold down the SOS button for 3-seconds to activate an alert.
On behalf of another person
You can now request emergency assistance on behalf of your loved ones (See: How to add emergency contacts). With this incident we will contact you, however, the information that the Namola Operator will receive will be that of your loved one. The operator will therefore be able to see the location of your loved one and send help to them if need be. This feature is very useful if you suspect that a loved one is in danger, e.g. that your child might have been abducted or that your partner has possibly been hijacked.
Simply slide up the contact drawer, select the contact you would like to request help for, and select the SOS button next to their name to activate an alert.
Sending a Chat to the Namola Operator when my incident is open
When you request assistance through the Namola App, you will receive a chat message from the operator that is coordinating your emergency. You can reply to the operator through the chat.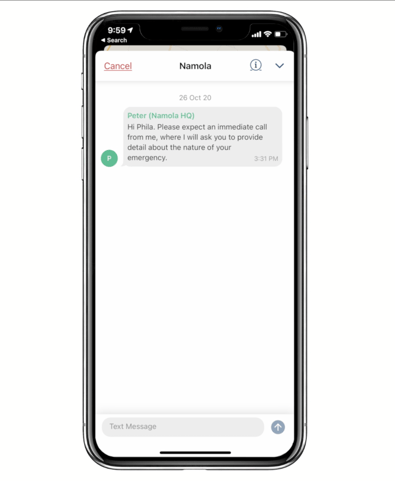 If you minimise the chat but then need to send another message via the chat feature to the Namola Operator, you can tap on the red SOS button to reopen the chat messages.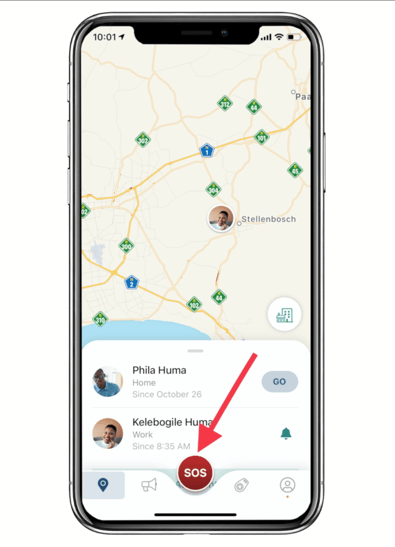 You can also now add images to the chat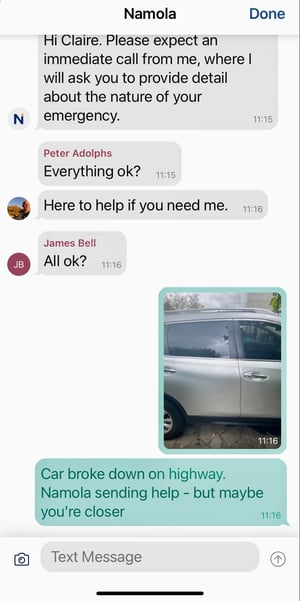 Didn't find what you were looking for? Email our support desk