Not everyone's emergency situation is the same and as a result, we give our users 3 different ways of requesting assistance.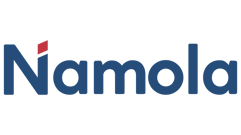 You can now report emergencies in 3 ways:
Tap & Select
3-second Hold
On behalf of another person
Tap & Select
This is ideal if you have a second to indicate the type of emergency.
Simply tap the SOS button and then select the relevant emergency type button to activate an alert.
You can also view the incident detail via the Information icon in the chat screen your app will default to.
3-second Hold
This is the quickest way to request assistance when you don't have time to select your emergency type. It is useful for life-threatening emergencies and when training your child how to use the app.
Simply hold down the SOS button for 3-seconds to activate an alert.
On behalf of another person
You can now request emergency assistance on behalf of your loved ones (See: How to add emergency contacts). This will create an incident where we will contact you, however, this incident will use your loved one's emergency profile and real-time location instead of yours so that responders can find your loved one if necessary. This feature is very useful if you suspect that a loved one is in danger, e.g. that your child might have been abducted or that your partner has possibly been hijacked.
Simply slide up the contact drawer, select the contact you would like to request help for, and select the SOS button next to their name to activate an alert.
Didn't find what you were looking for? Email our support desk or send us a WhatsApp to 063 708 4989