Learn how to add and manage your contacts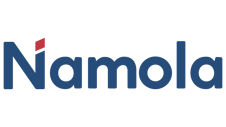 Adding my contacts
Slide up the contact drawer and click on "Add Contact". This will open up your contact list giving you the option to choose your preferred contacts.
If they are not a Namola user or are not sharing their location, you can prompt them to download Namola and/or share their live location by sending them an SMS from within the Namola App. Simply tap on their name and click on the Message button.
If they're not on Namola they will get an SMS-invite to download the app. Once downloaded or installed on their side they can choose to share their live location with you.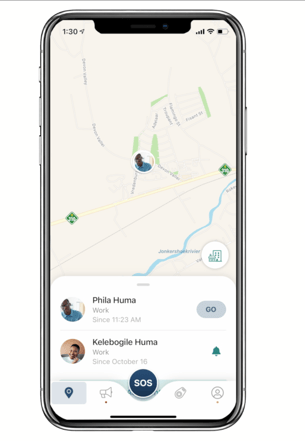 .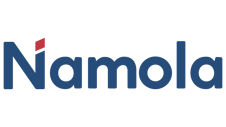 Managing my contacts
Removing a contact
If you no longer wish to have a contact listed, you can remove that contact from your contact list.
To do so, please follow the below steps:
Open the Namola App.
Slide up the contact drawer and find the relevant contact.
Swipe the contact left and you will be presented with a "Delete" button.
When you tap on the red "Delete" button a pop-up will appear in the middle of your screen giving you the option to delete or cancel the action.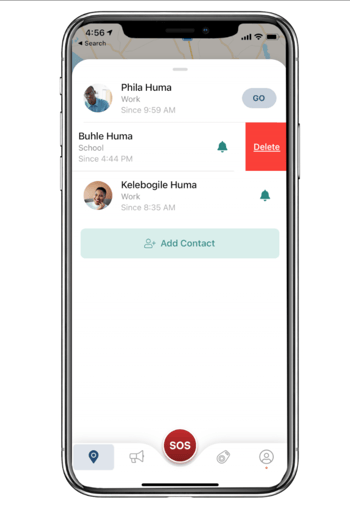 Reordering your Contacts
To reorder your contact list and have those nearest and dearest to you at the top of your contact list, see how simple this is.
Open the Namola App.
Slide up the contact drawer to view your contacts.
Tap and hold the contact or associated device then move it up or down the list to be dropped where you prefer it to be located on your list.


.
You can now create Smart Alerts for your contacts.
Didn't find what you were looking for? Email our support desk or send us a WhatsApp to 063 708 4989