COVID-19 Alerts coming to an end
As South Africa is no longer in a state of emergency due to COVID-19, Namola has made the decision to stop sending users daily COVID-19 statistics
As of Tuesday the 28th of June 2022, Namola users will no longer voluntarily be receiving COVID-19 alerts from Dr. Mpho.
I still want to receive the daily stats from Dr Mpho.
You will need to join the COVID-19 Updates community on the Namola App to receive the daily updates from Dr Mpho. You can do this with these easy steps:
Tap on the settings ⚙️ icon
Tap on "Suggested Communities"
Tap "Join" COVID-19 Updates.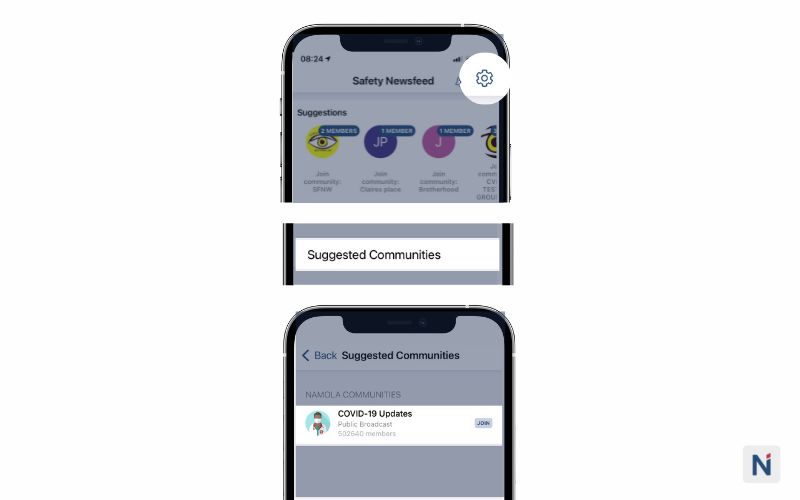 Want to learn more about Namola communities, click here