Manage your Namola Plus Subscription
Cancelling a Namola Plus subscription on the App Store
Everything you need to know about cancelling a subscription on the App Store
From June 2021 we moved our payment system over to the app stores, from which you downloaded the Namola App (e.g. iStore, Google Play store, or Huawei App gallery).
How do I cancel my subscription:
To cancel your subscription follow these steps: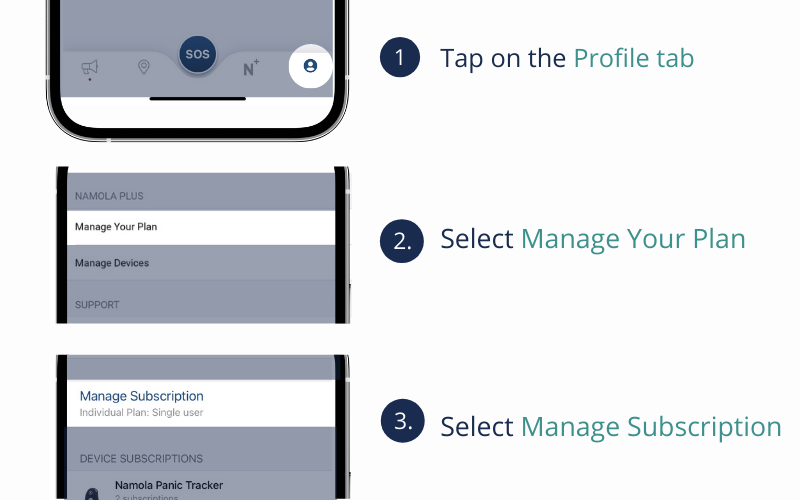 This will then take you to the relevant settings on your phone to cancel your subscription.
To read more on cancelling your subscription with Apple click here
To read

more on cancelling your subscription with Google Play,

click here

To read more

on cancelling your subscription with from Huawei

click here