CW, NCCW, BKM, KNCW, PNW, SFNW and PHEW, (several of whom are accredited with Department of Community Safety (DOCs), have partnered with Namola who is South Africa's most trusted personal safety and emergency response app.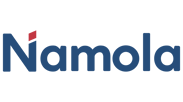 Constantia (CW); Nova Constantia (NCCW); Bergvliet, Meadowridge, Kreupelbosch, Doordrift, Diepriver, The Vines (BKM); Kirstenhof (KNCW); Plumstead (PNW); Southfield (SFNW) and Punts Estate, Heathfield, Elfindale, Windsor Park (PHEW) Neighbourhood Watches have been striving to create a safer living, working and leisure environment through various initiatives paid for via member voluntary contributions), volunteer NW patrollers and security companies actively patrolling public spaces, neighbourhoods and greenbelts, and have forged a close working relationship with local security companies and SAPS.


Namola is South Africa's largest and most trusted app-based safety solution that provides the reassurance that the fastest possible emergency help is available, simply, quickly and reliably. When you request assistance its dedicated 24/7 control room can see your exact location, will call you back within 90 seconds and dispatch the relevant emergency responders to help you, wherever you are in SA.
Namola Plus is a premium service that adds Armed Response and ER24 to the network of responders standing by to help you.
These NWs are some of Namola's primary partners, and through the Fidelity ADT sponsored community control room (CVIC) assists with the coordination of voluntary services within the membership area. This means that their team of responders (participating security companies, SAPS, Law Enforcement and volunteer NW patrollers) will be simultaneously alerted and are able to get to you radically faster. Personal tracking and location alerts of loved ones also provide extra peace of mind that you can see where your loved ones are at all times.
Benefits of Namola Plus to the residents and what makes Namola Plus SA's leading safety solution by far:
Accessible through your smartphone
Incredible ease of use.
No call-out fees or additional charges.
For medical emergencies, ER24 will be dispatched and with the Panic Tracker the simple press of a button negates the need for trying to look for and dial emergency numbers under stress or injury
Public/Government services and community volunteer responders will also be alerted of your emergency to provide additional assistance.
Armed Response (not CW) and ER24 can be dispatched by Namola wherever you are in South Africa and have a cell phone signal.
You can see and be alerted of the location of your loved ones through GPS tracking.
Gender-based or domestic violence and child abuse advice and help are accessible through Namola
The cost:
Access from your smartphone:
- Standard services are free
- Premium service, Namola Plus is R49/month
Family Discounts
We care about you and your loved ones' safety which is why you'll get a family discount if you purchase two or more safety plans through the Namola app.
Get 5% on 2-3 subscriptions or devices and 10% on 4 or more

For either option, there is no contract and the first-month subscription is FREE!
How to get Namola Plus and link your app in our partnership with the Neighbourhood Watches
Membership to Namola Plus can be done easily through the in-app shop by following these quick steps:
Click here from a mobile device or download the Namola App from your app store
Tap on the "Profile" tab (bottom right corner)
Tap on "Shop"
Add your Namola Plus (app only)
Promo Code: CW2020 > Checkout.
Didn't find what you were looking for? Email our support desk