23 June 2021
Namola has just released the latest version of the app which is available for download from your app store. Namola 8.4 brings the following changes to the app:
The ability to explain to people why their membership has been declined
A long-awaited feature has arrived. You can now tell certain members why you are declining their request for membership so that they do not continue to apply incorrectly.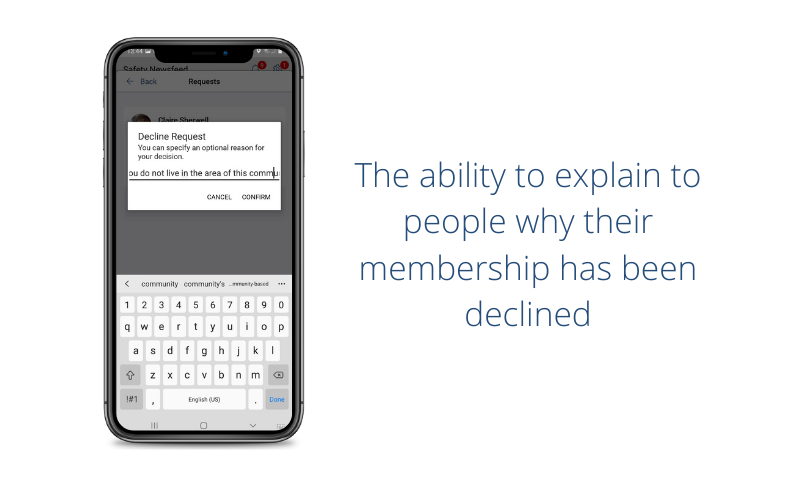 The ability for your members to mute or leave a Community easily from the Safety News Feed Cards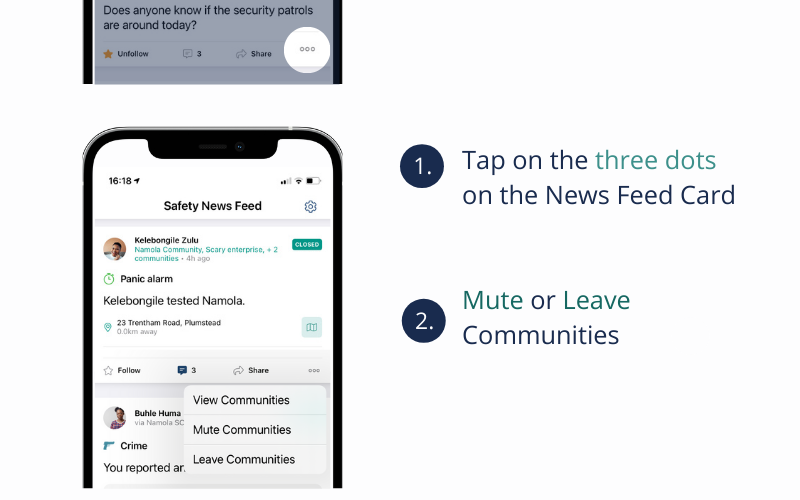 The ability to tag other commenters in Newsfeed card comments
This is a super handy feature for admins when engaging with members on their posts or emergency newsfeed cards. Simply put an "@" before their name to reply to them in the comment section.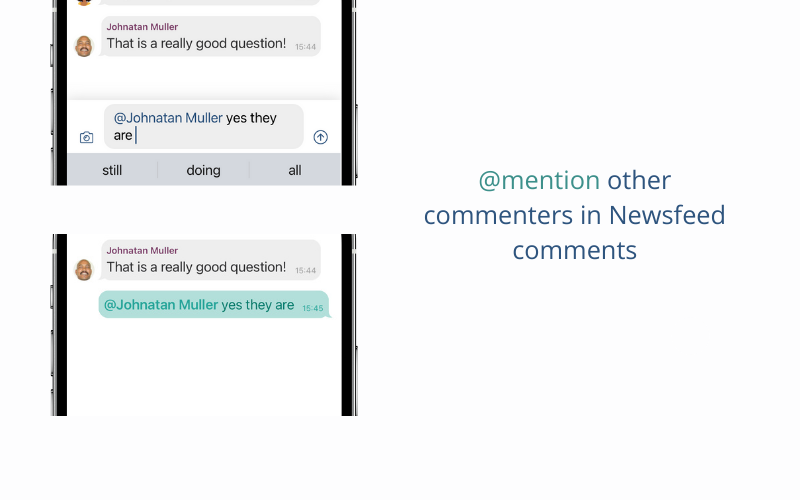 Additional pop-up for missing information
When people request membership to your community, they will now need to put in the required information (i.e. their residential address) before they will be able to request membership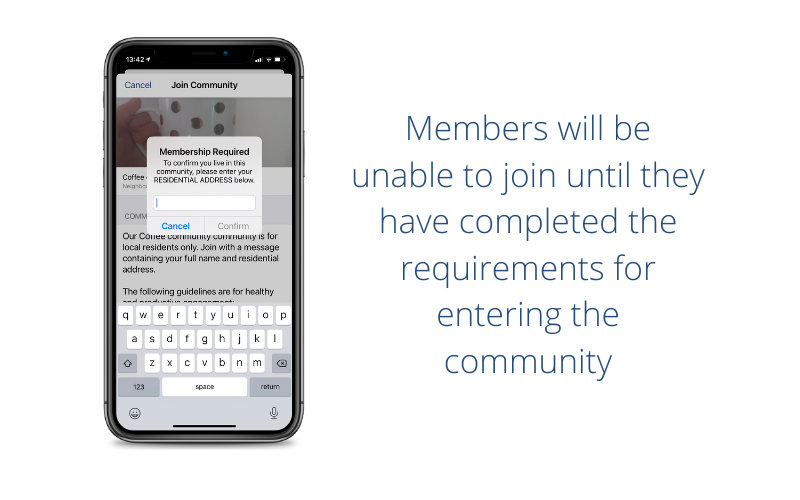 Easy approval
Admins can also now easily approve or decline members from their suggestion bar